At B Online, we appreciate the significance of an impactful online presence that creates opportunities. We believe that every business, regardless of its size, should be online.
We see our clients as an extension of our own brand, and as such we are committed to delivering a high-end service, that we are personally proud of.
Our expert team is comprised of the very best in fresh, young talent addicted to the latest in skills and technique in web development, design and digital marketing. We love what we do and are passionate about remaining at the forefront of our industry.
Take a look at what we offer:
Robert Crous
Chief Technical Officer
Braydon Ramsden
Head of Design
Urooj Baker
Head of Marketing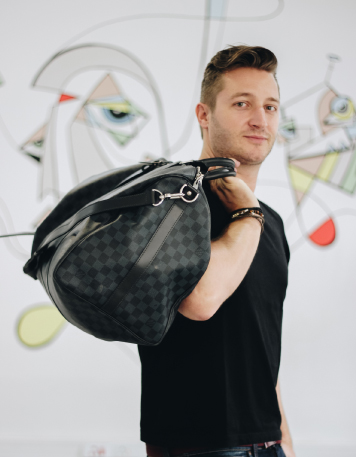 Florian Engi
Brand Manager
Shaun Van Tonder
Lead Backend Developer
Sebastian Scholle
Senior Developer
Willem Van Wyk
Senior Developer
Caston Mashanda
Front-End Developer
Kholo Nkuhlu
Front-End Developer
Philip Ruhesi
Junior Developer
Adam Meier
Junior Developer
Musango Wope
Junior Developer
Nicole Vermaak
Graphic Designer
Casey Bosman
Graphic Design Intern
Ayla Solomon
Digital Strategist
Shaazia Ajouhaar
Junior Marketer